Who is affected by the Employment Equity Act?
Designated employers and designated groups. Designated employers are those who employ 50 or more staff members or whose annual turnover is more than that set down in Schedule 4 of the Act (the figures vary according to the type of industry). The National Defence Force, National Intelligence Agency and South African Secret Service are excluded. Designated groups are blacks (Africans, Coloureds and Indians), women and people with disabilities.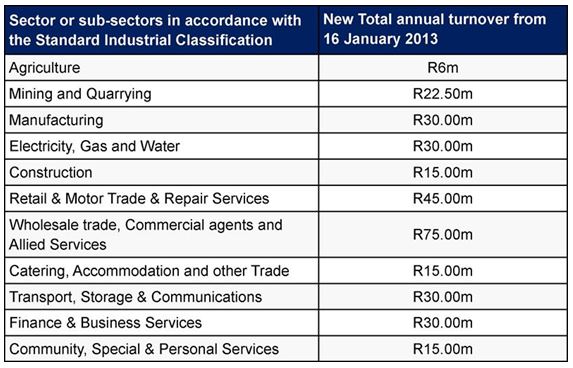 How do employers go about achieving employment equity?
Employers must draw up an Employment Equity Plan, setting out the steps they intend taking to achieve employment equity, over the next one to five years. To do this, they need to analyse their workforce profile as well as their employment practices and policies. In drawing up the plan they must consult with unions and employees to get consensus around it. Employers need to report their equity plans regularly to the Department of Labour, which then monitors implementation.
Easier said than done. How is an employment equity plan drawn up?
The Department of Labour recommends three phases: preparation, implementation and monitoring:
Preparation. First, assign responsibility for the plan to a senior manager (a permanent employee). This manager needs a mandate, a budget and time off to do this. Employment equity outcomes should be part of all managers' performance indicators. All company employees need to be made aware - through pamphlets, workshops, training sessions, etc - of the goals of employment equity laid down in the Employment Equity Act.
A consultative forum must be set up representing everyone in the company, including unions and employees from designated and non-designated groups. The forum must meet regularly.
An analysis of the company's employment practices and working environment must be done to reveal barriers to achieving employment equity - such as racially biased pre-employment tests - and to find out how many employees of designated groups in different occupational groups or levels are needed.
A Workforce Profile must then be drawn up, comparing the number of employees from designated groups with relevant demographics. This information can be found from Statistics South Africa and from the relevant forms - EEA8 and 9 (available from the Department of Labour's local and regional offices or their website). Employers can also compare their diversity profiles with other companies of similar size or in a similar industry.
Implementation. The information required by employers to set realistic implementation goals should emerge from the preparation phase. The implementation phase involves taking affirmative action measures and other proactive steps to improve the diversity profile of the company or organisation.
Examples would be: to start advertising vacancies in media more suited to designated groups; or to take action to stop the high rate of resignations of a particular designated group. Other proactive steps could be: to combat skills shortages by supporting relevant educational institutions; or by offering bursaries.
A timeframe with target dates must be set; resources must be allocated to implement the plan; and the plan must be shared with all stakeholders in the company.
Monitoring. The plan must be monitored and evaluated along the way and reports must be submitted regularly to the Department of Labour. All employers must complete the Employment Equity Report Form (EEA2) and an Income Differential Statement Form (EEA4). These are available from your local Department of Labour office (see their website to find the labour office closest to you) or Labour Centre or from the website itself. Employers can also submit reports in their own format, as long as they contain all the information required from the standard forms.
Where can I get help with drawing up an equity plan?
Moulder Skills Development will submit the Employment Equity Plan on your behalf every year.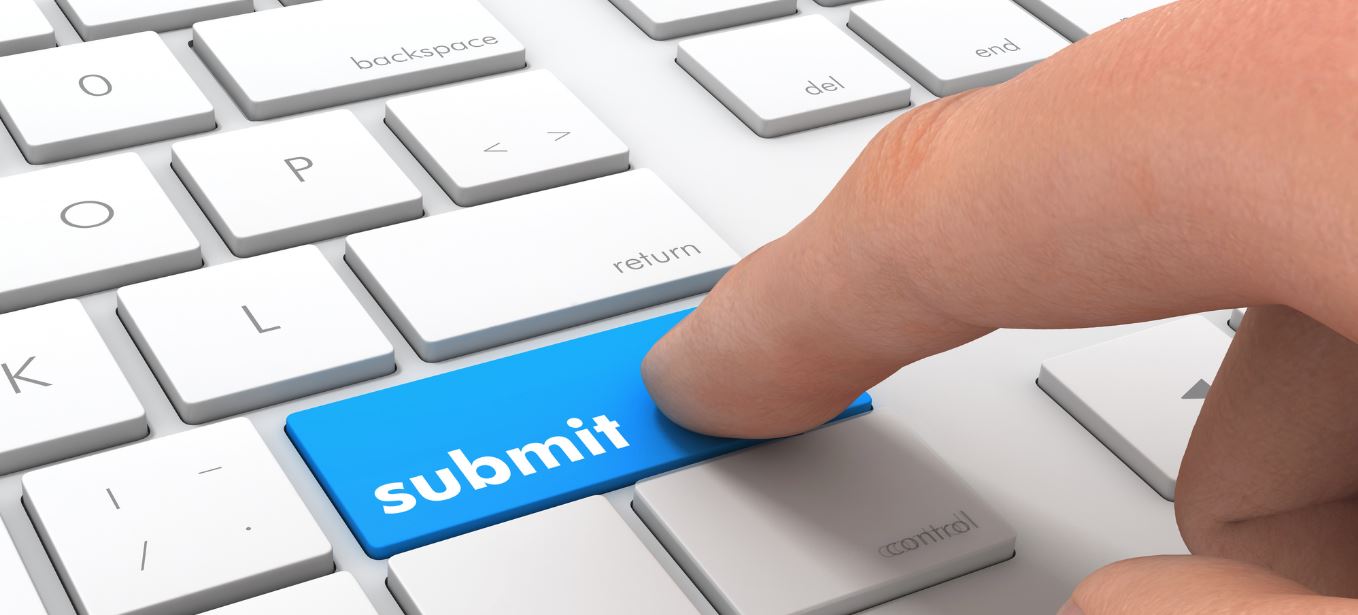 How often must employers submit reports?
Every year to the Department of Labour on employment equity progress by the first working day of October.
Reports must be delivered to the local Department of Labour office or Labour Centre or posted, faxed or e-mailed to:
Employment Equity Registry
The Department of Labour
Private Bag X117
Pretoria 0001

Tel: (012) 309-4000
Fax: (012j) 320-2059/ 322-0413
E-mail: ee@labour.gov.za
Copies of the reports must also be displayed in the workplace.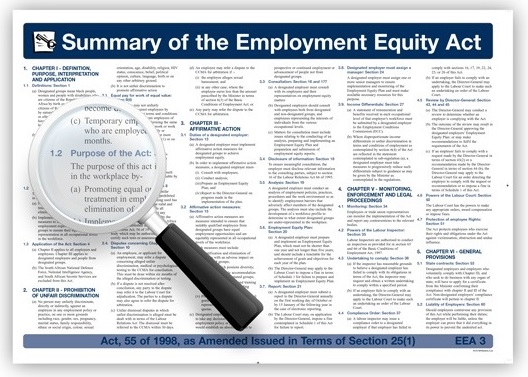 What happens if I don't report to the Department of Labour?
The fine for a first contravention is R 1 500 000 according to the Employment Equity Act (Act no 55 of 1998), thereafter it increases in R 300 000 increments, with a maximum fine of a R 2 700 000 and 10 years jail for the owner or CEO.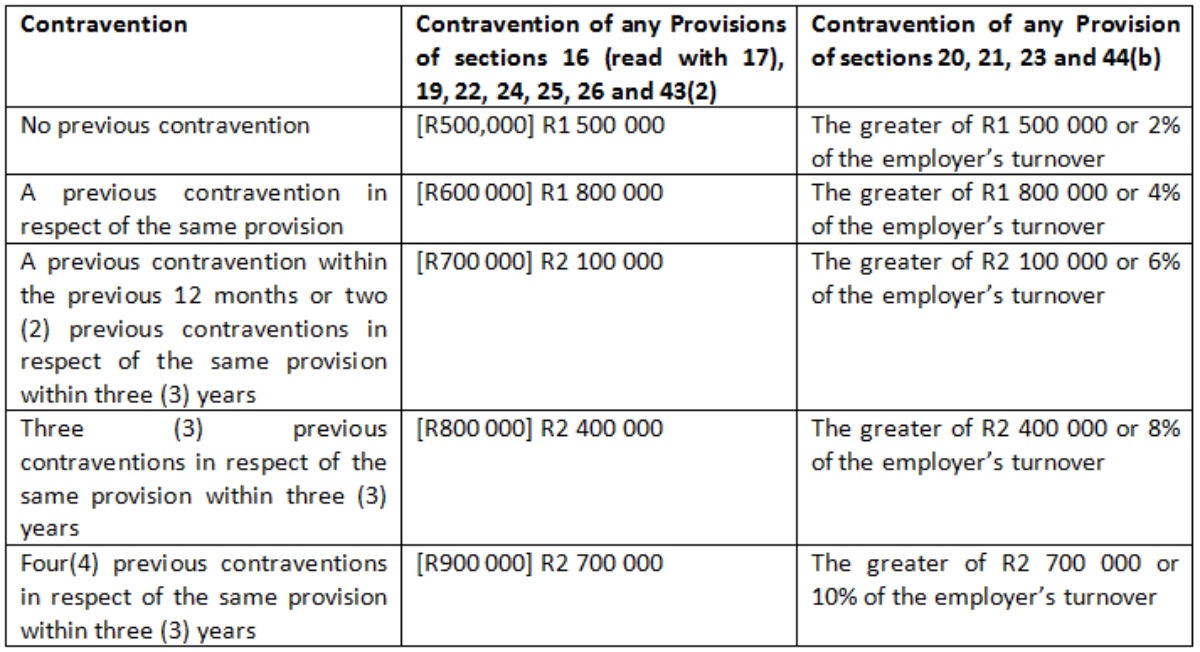 The labour department has put together a database of the employers it expects to receive reports from. Once the first reports are received the department will monitor whether employers are continuing to comply with the law. Those who do not, will be given a written undertaking to comply.
Employees can also report employers who do not comply with the equity legislation to the department. The names of those employers who submit reports will appear in a public register. The department of labour will encourage government and other companies to do business with those on the register. Reports will give the department information on the problems experienced by companies in implementing affirmative action, allowing the department to take the necessary steps.
What if I can't submit my report by the deadline?
The department would rather receive an incomplete report than no report at all. Although the legislation doesn't make provisions for extensions, employers may request an extension by writing to:
The Director General
Department of Labour
Private Bag X117
Pretoria
0001
The employer must give reasons for why he/she needs an extension. A maximum extension of six weeks may be given.
I thought racial classification was an outdated practice that went out with apartheid, yet the equity plan and the reports to the labour department require this information about my employees. How do I as a company employer go about finding out the "race" of my employees in a tactful manner?
The EEA1 form calls for voluntary self-classification on the part of the employee. If an employee refuses to fill this in the employer must rely on existing records of the employee, but must make sure that this information is made available to him/her. If an employee is "mixed race", the designation he/she volunteers must be used. If the employer must make the choice, he/she is advised to put the employee in the "designated group" category - in other words, black.
How can I assess whether my employee falls into the disability category?
Once again, the EEA1 form calls for voluntary self-classification on the part of the employee. According to the Act, people with disabilities are defined as "people who have long-term or recurring physical or mental impairment which substantially limits their prospects of entering into, or advancement in, employment".
Are all organisations regarded as designated employers if they employ the minimum number of employees?
Yes, as long as they employ more than 50 people or meet the annual turnover requirement (see Schedule Four of the Act for this). These include: NGOs, trade unions, trusts, co-operatives, professional practices, sport codes and churches.